Recycled Papers
Now more than ever, companies are focused on making sustainable paper purchases while demanding top quality and performance. Willamette Falls Paper Company proudly offers the NATURE line of recycled products with 10% - 30% post-consumer waste. Our NATUREplus® and NATUREweb® grades offer the same high-quality specifications as virgin paper, but with the added benefit of using recycled fiber.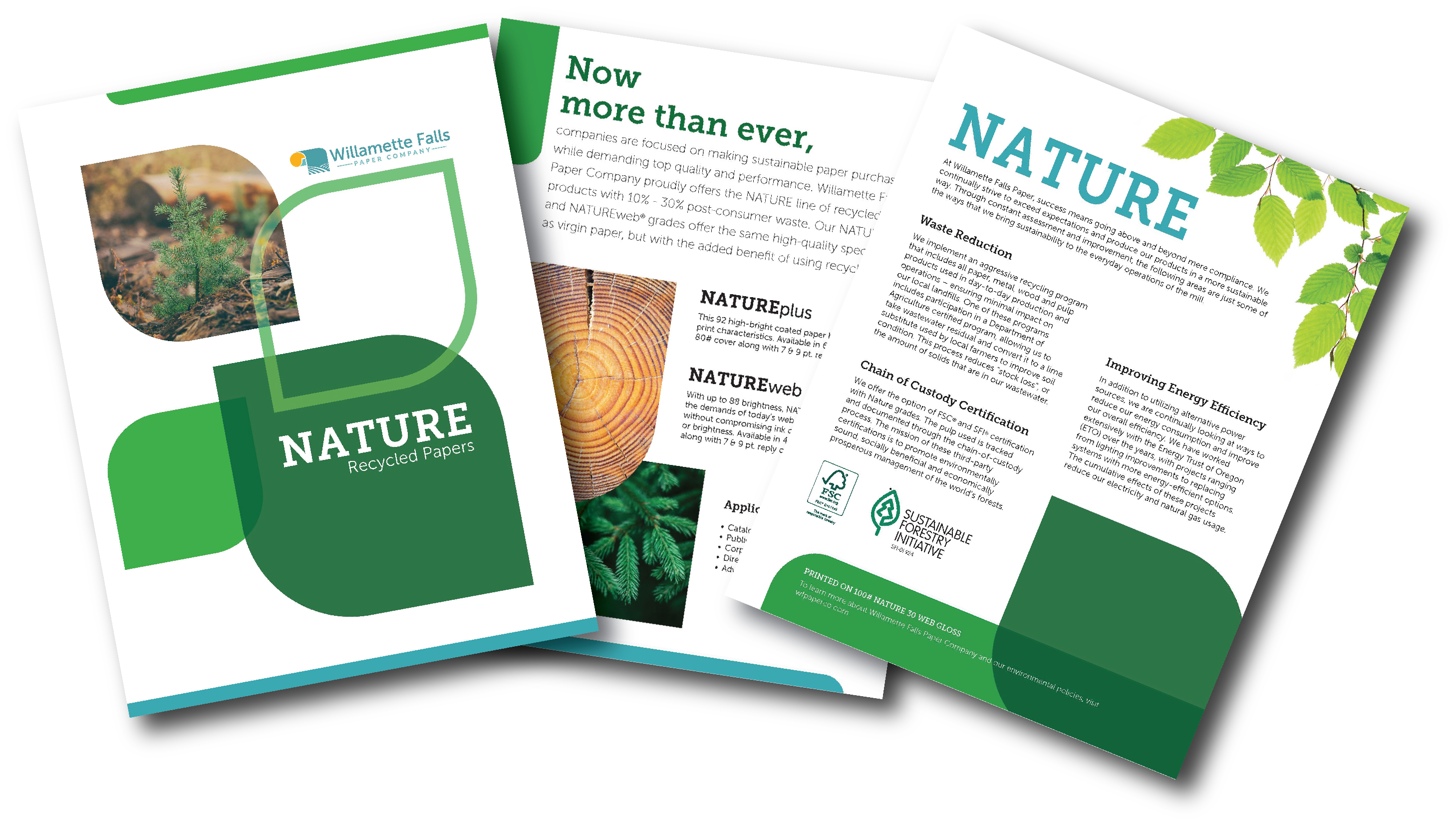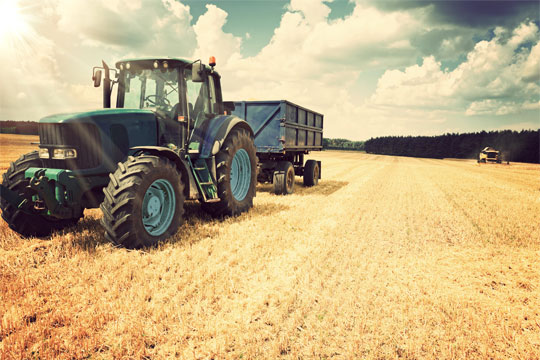 Agricultural Fiber
Our new paper product family, reHARVEST, includes envelope and uncoated offset grades, along with the first domestically produced coated paper using non-wood fiber. A recently developed process has advanced the pulping of agricultural waste which, historically in the U.S., was not considered a viable substitute for hardwood pulp. Fields that were either burned or tilled under can now be turned into raw material for making paper. The result is a high-quality sheet used for brochures, catalogs, magazines or any company looking for an alternative and highly-sustainable paper choice.
Forestry Certification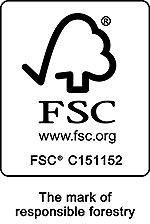 FSC® certification is an indication that the wood used to make the paper comes from a forest that is well managed according to strict environmental, social and economic standards. FSC-certified forests have been independently inspected and evaluated according to the principles and criteria for forest management agreed and approved by the Forest Stewardship Council®. FSC is an international, non-profit association whose membership comprises environmental and social groups working in partnership to improve forest management worldwide. More information can be found at www.fscus.org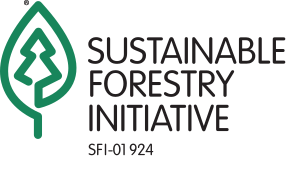 The SFI 2015-2019 Chain-of-Custody Standard is an accounting system that tracks forest fiber content (certified forest content, certified sourcing and recycled content) through production and manufacturing to the end product. Companies can use chain-of-custody certification to track and communicate forest fiber content using one of three optional approaches for chain-of-custody: physical separation, average percentage and the volume credit method. To be certified, companies must be audited by an independent third party to the SFI 2015-2019 Chain-of-Custody Standard.